Posted in
hOpe springs eternal
on March 8th, 2014 by The Wayward O
Having filled in hole in rotation, and filled in batting lineup, and filled in collective psyche, it's not so difficult to imagine Team being up for big year.

They're up for the Red Sox today at Ed Smith
The players all were clearly saddened by the untimely death of Monica Barlow. And they remain so. They were wearing t-shirts supporting a lung cancer foundation.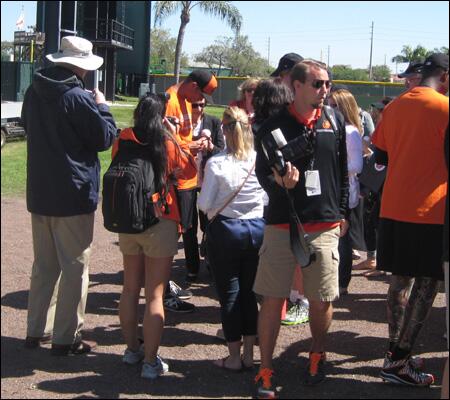 JJ, doing work pre-game
Do the Red Sox even have a mascot? I don't trust teams that don't have a mascot.

Tweet it, why don't ya